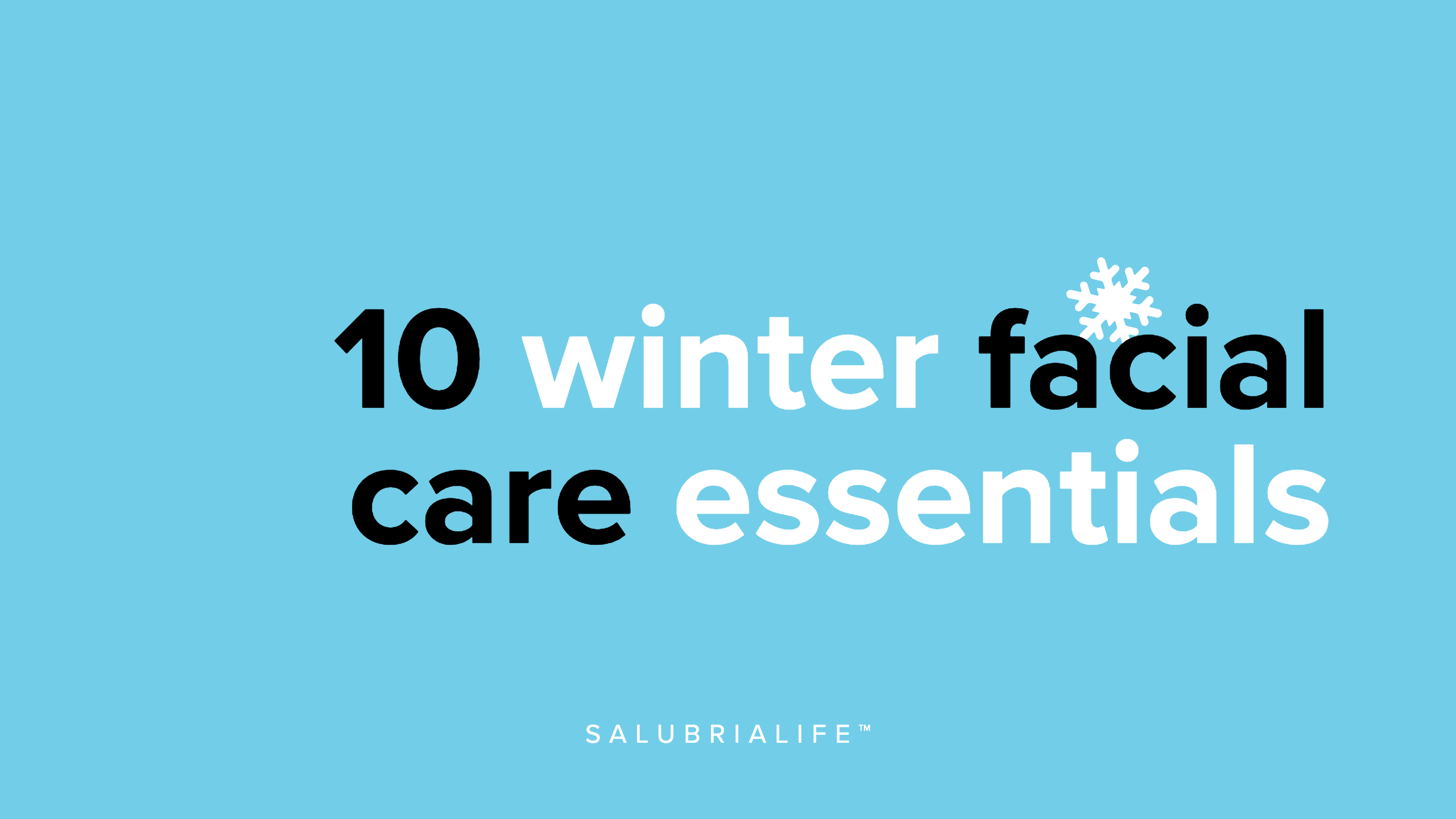 With the changing seasons comes a beautiful transition of weather, clothing and holidays. One of the most important changes you can make during the season shift is also your facial care routine. Fluctuating temps, cooler elements and even changes in your diet (no shade on Christmas dinner) can all have an effect on your skin. Check out our favorites to keep your face glowing no matter where you are this winter season.
London Fog Hair + Body Oil- you know we have to toot our own horns. Hair and Body Oil is great for adding a light barrier while sealing in moisture and infusing your skin with the benefits of argan, olive and castor oil. We've blended HBO to be light enough to keep your pores clean, yet study enough to be used all season long. Bergamot and lavender essential oils work together to keep your skin supple.
2. Jade Facial roller & Gua Sha Tool

Funny name- great results. These two tools mimic the motions of a lymphatic drainage massage, which is a type of esthetic technique designed to push lymphatic fluid off the face and out of the body. Use these tools to reduce fluid buildup in the face, help with puffiness, increase circulation and decrease the intensity of wrinkles. I've personally found that it helps with sinus pressure as well! Use as many times during the week as you'd like.
 provides an extra boost of vitamin A and E which are great antioxidants, especially for stubborn problem areas which are prone to breakouts and scaring. Good even for sensitive skin and can be used straight out the bottle (no dilution needed) . One bottle lasts for months!
4. Blessed Organic Essentials: Aloe & Shea moisturizer
Blessed Organic Essentials: Aloe & Shea moisturizer- Proper moisture is a must for dropping temps. Create a healthy "breathable" Barrier between harsh weather, makeup, city smog, and haters! This cream is made with absolutely no artificial additives, preservatives or fragrance or fillers. Perfect for sensitive skin.
raw honey, turmeric and yogurt. 3 Antioxidant and probiotic ingredients to boost your skin's natural healing process while restoring moisture! Mix 1 tsp of honey, 1 tsp of turmeric and 1 tbs whole milk yogurt. Smooth mask on let sit for 10 minutes, rinse off and be blessed! Use up to 2 times weekly to see results. If you're not sure where to find organic dried turmeric, you can get it online, here.
6. aloe vera juice or gel
A staple any Holistic Honey keeps in her arsenal. Aloe is full of soothing and nourishing properties that benefit the body both inside and out. This aloe juice contains the whole leaf, which has been filtered for consumption. Quite literally good enough to drink, spray in your hair and use as a DIY soothing toner.
Witch hazel really goes hand and hand with aloe juice. Mix them together (1:1) to make the best homemade pH balanced toner. Great for even sensitive skin. This Amazon brand comes in at under $3 which makes a great value.
your skin [hair and nail] 's best friend. We're all about tackling your beauty routine whole fully (we wouldn't be called /holistic/ beauty if we didn't. Adding collagen peptides to your diet helps promote healthy collagen production, which is a vital building block for various parts of the body-including the skin, nails, hair, joints and bones. Add 1 Scoop a day to your favorite warm drink (bring in the cider and hot chocolate) and enjoy the health benefits. This collagen powder is made from cows, so if you are vegan (or strict vegetarian) avoid this product.
8. bioré nose and facial strips 
Bioré Strips- Some classics just don't go out of style (or function). For those weeks when whiteheads are seriously out of control. The combination pack make it easier to target spaces, like the chin, forehead and cheeks. Be sure to tone and moisturize after use because these babies will leave your skin raw!
10. facial care planner sheet
If you're thinking of a way to keep up with all the products listed and how you'll mix them into your routine, we've got you covered.  Everyone's skin is different, so we created a free tool to write, tweak and plan your perfect facial routine. Download and keep on your device or print it off to put in your beauty planner.  Add your favorite products and put your best face forward all season long. Our free gift to you! Get yours here.